This Italian star is growing evermore popular to become a favorite at dinner parties and celebrations.
From the picturesque hill vineyards of Northern Italy, the Glera grape adds the flowery ("wisteria") notes to this style of bubbly.
Our prosecco has a fruity and light bouquet that translate into a sweet, delicate, and dry taste. 
This Valdobbiadene Prosecco Superior DOCG appears brilliant straw yellow with intense strong floral fruity aromatic notes. The palate is fresh and fruity with great acidity and lively finish. Enjoy with appetizers, seafood and fine cheeses.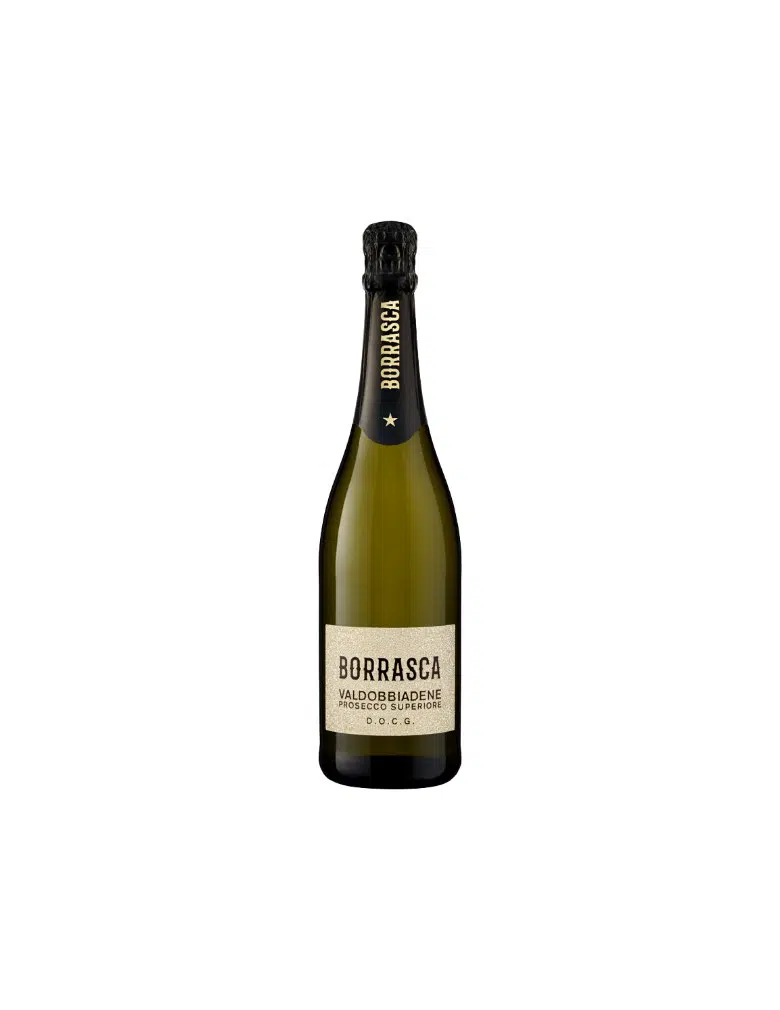 VALDOBBIADENE PROSECCO SUPERIORE DOCG
«Tutti va bene», Celebrate in style without compromising on quality.
Tasting notes: Prosecco's distinctiveness is its fine perlage and aromatic taste. Its flavor combines hints of apple, pear and floral notes.
Available in: 187mL, 750mL, Magnum
11% ALC/VOL
Style: EXTRA-DRY
Customer reviews
« Now this is the Prosecco to share with friends at a party and drink all day. This extra dry prosecco has white peach and pear notes, pineapple as well, lightly drizzled with wildflower honey and a bit of toast. Smooth lingering finish, first prosecco in a while that I have really enjoyed! And so inexpensive. »
« Super Fresh, light pear and green apple. Very smooth and crisp. 4 stars very well deserved it. Light flavored and not citric. Again, this is so FRESH and smooth. »
« Nice acidity and persistent bubbles. Notes of pear, apple, and lemon on the nose. Nice mineral slate finish. Paired nicely with lobster. »
Origin, Savoir faire and Terroir
Our Valdobbiadene Prosecco Superior is a DOCG from Treviso in the Veneto region. The grapes are grown on the hills of Valdobbiadene where they enjoy optimal growing conditions, sun and protection from wind. The quality-driven DOCG denomination ensures that the sparkling wine is made from at least 85% Glera grape (the star of prosecco) and sits between 50 and 500 m altitude.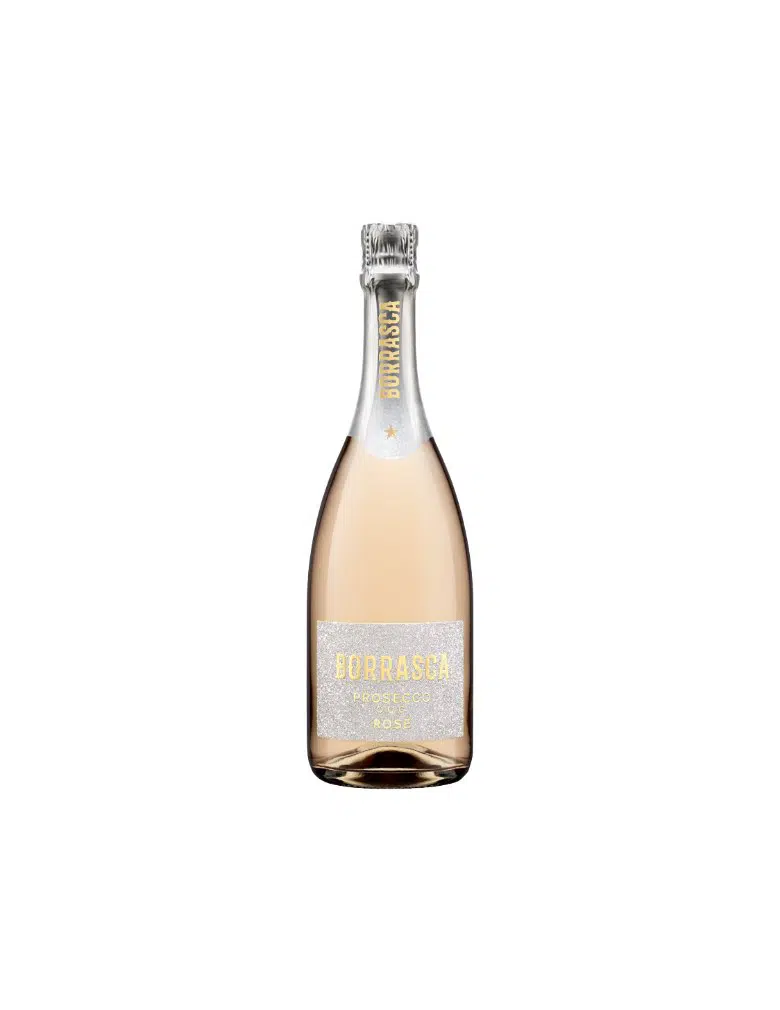 PROSECCO ROSÉ
Sparkling wine the Italian way, with a touch of pink
Tasting notes: Flavors of tropical fruits and strawberry, this rosé is also punctuated by its floral notes. Perfect for brunch!
Available in : 187mL, 750mL, Magnum
11% ALC/VOL
Customer reviews
« I'm blown away! This beautiful rose Prosecco smells of aromatic fresh strawberries. The first sip is full of juicy raspberry and strawberry flavor. There is slight citrus and stone. Finish is elegant and long. Surprisingly there are even some stunning teardrop legs. Low acidity, light bodied, exceptionally refreshing. At an affordable price point, this spectacular sparkler is impossible to pass up. Cheers! »
« Light, crisp and refreshing! Great balance of fruit with strawberry, cranberry, and watermelon mixed with citrus and a hint of cream on the finish. Yum! Love this brands bubbly- great value »
« Bright salmon color with medium+ effervescence. Opens with a lovely floral nose, followed by strawberry, raspberry, and a hint of cherry on the palate. Nice sharp acidity and a pleasant, creamy finish. »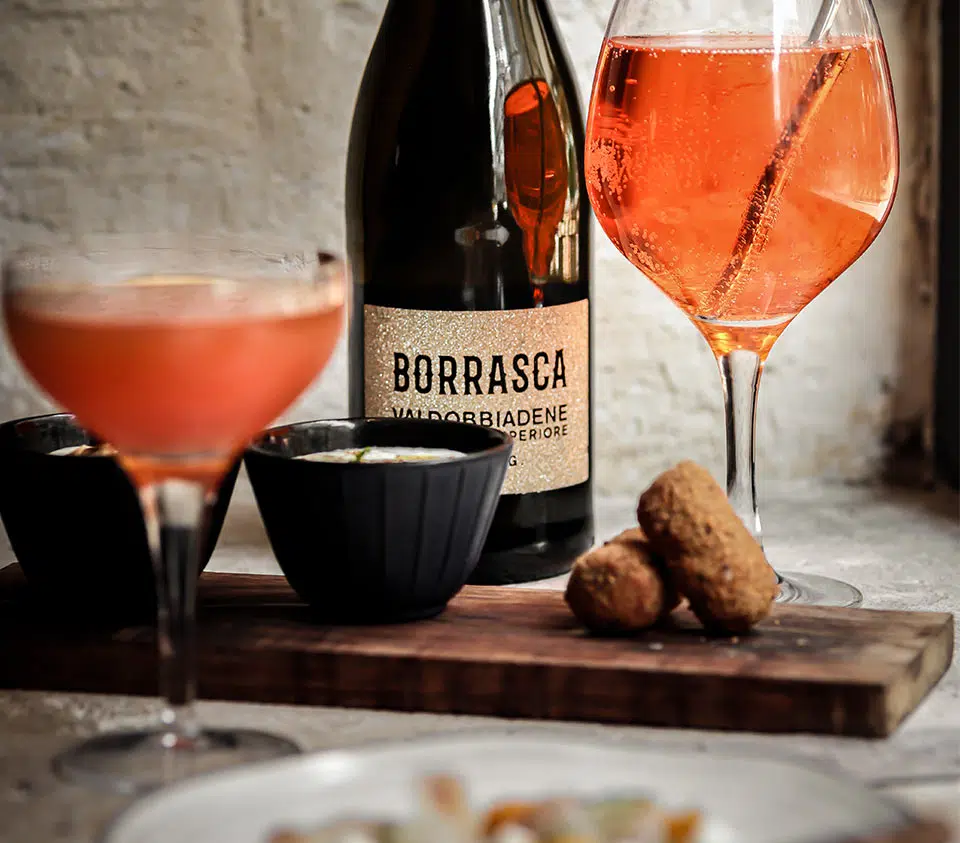 Pairings
Cocktails :
Bellini – Prosecco and Peaches
1934-1948, created by Giuseppe Cipriani, named after pink color of the toga of the saints in the 15th century painting of Giovanni Bellini
Spritz Veneziano – 3pts Prosecco, 2pts Aperol, dash of soda water
1800s during Habsburg domination of Veneto "spritz" as in a spray of water because the newcomers weren't used to drinking high content alcohol wines.
Sgroppino – 1/3 cup sorbet, 3 ounces prosecco, 1 ounce Vodka, mint to garnish
Created by an anonymous servant in the 16th century Venice, named after the idea of a drink to " Sgropare" – untie a small knot- to help digestion after a big meal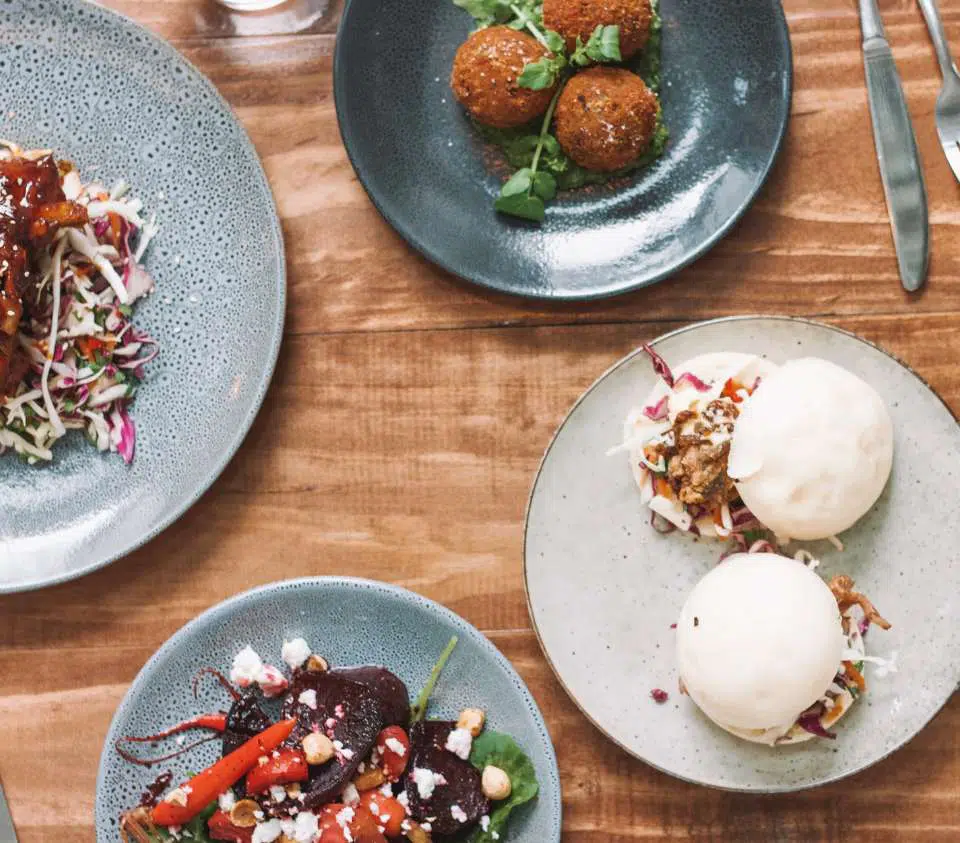 Food Pairing Ideas
Appetizers
Oysters
Antipasti
Octopus salad
Panzanella
Pancetta-wrapped figs
Main course
Truffle mushroom pasta
Mediterranean salad
Dessert
Almond and honey Biscotti
Focaccia Veneta
Citrus fruit salad