Cava was born from the passion of Josef Raventós who brought back from France the method champenoise and developed Spain's characteristic sparkling wine. Cava, cave in Spanish, was name after the stone cellars in which they're aged in. Cava bottles are aged for a minimum of 9 month which emphasizes its nuttiness. Indeed, its particularity is its nutty notes of brioche and subtle fruit flavors of apple and pear.
This Catalonian gem has found its place in customer's hearts as a wine with a delicate and complex flavor. Not as popular as its neighbors Prosecco and Champagne, Cava is sold at an affordable price often regarded as being great value sparkling wines.
BORRASCA offers a Brut style Cava in classic White and festive Rosé. Packaged in a glimmering bottle that's sure to catch your guest's eyes.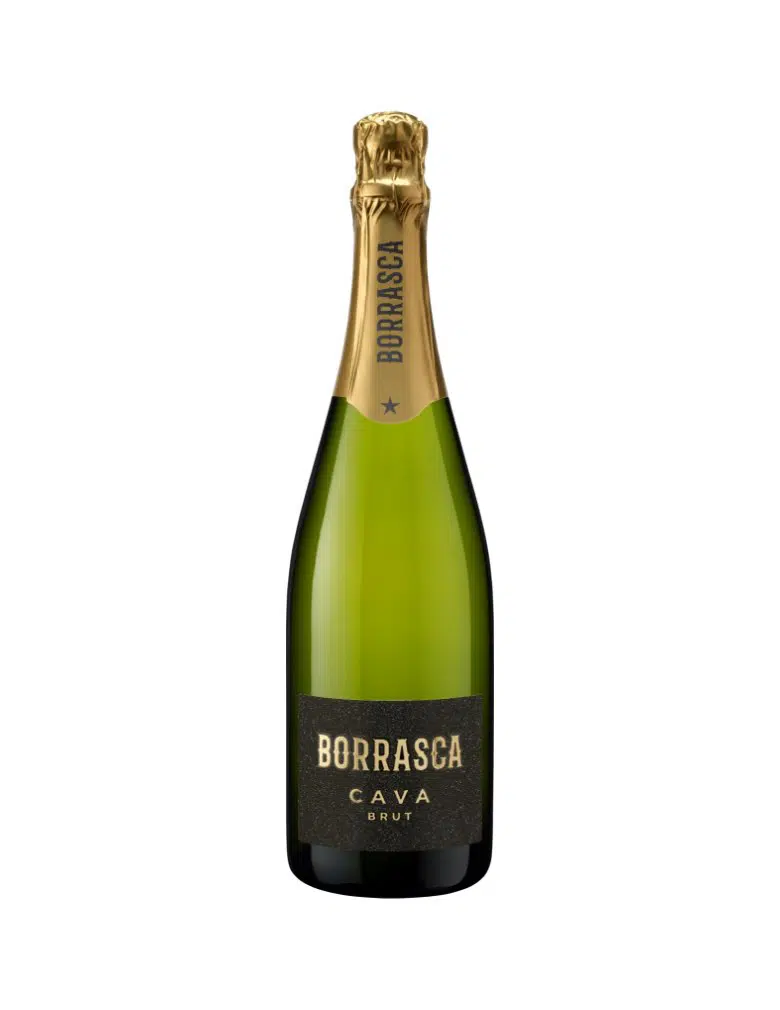 CAVA WHITE
Catalonia's gem, Cava Sparkling wine.
Tasting notes: Our crisp and clean cava is fresh and delicate with ripe apple and pear flavors that compliment that citrusy notes and soft bubbles.
Available in: 187mL, 750mL, Magnum
11.5% ALC/VOL
Style: DRY
Customer reviews
« Lots of bubbles. A very enjoyable and inexpensive sparking. Little bit sweeter than a brut Prosecco or champagne. Nice pear and stone fruit notes. »
« When you want sparkling, remember Spain. This cava is light, citrus-forward, good on its own or in a cocktail. Fizzy and light, a great buy. »
Origin, Savoir faire and Terroir
Made from a combination of Parellada, Macabeo, Xarel-lo grapes, our Cava Brut Rosé benefits from a combination of limestone and sandy soil, compliment by the diurnal variation, results in this unique bubbly. The vineyard on which it is cultivated has the particularity of having ancient vineyards producing quality grapes year after year.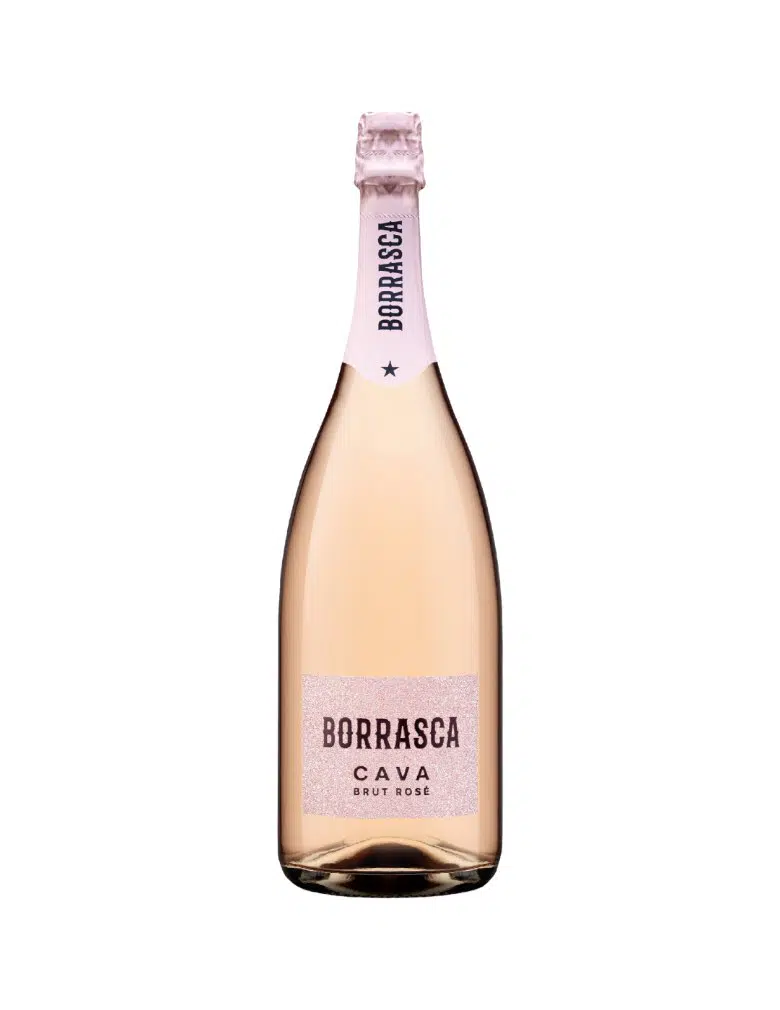 CAVA ROSÉ
Sparkling wine the Spanish way. With a touch of pink.
Tasting notes: Peach, pear and apple flavors with floral notes of pink rose finished on hints of strawberry and cranberry.
Available in : 187mL, 750mL, Magnum
11.5% ALC/VOL
Style : DRY
Customer reviews
« Nice simple sparkling rose. Nose of strawberry. Clean mildly acidic palate. Mild sweetness. Pairs well with nice weather and fruit! »
« Color: matte pink with earth undertones Medium, forceful bubbles Taste: peach, floral, fig Really great value!! Very festive »
« Amazing value, love this one! Strawberry and citrus with a hint of watermelon and lime. Lovely bubbles and bright but smooth acidity and an almost cream finish. Yum! »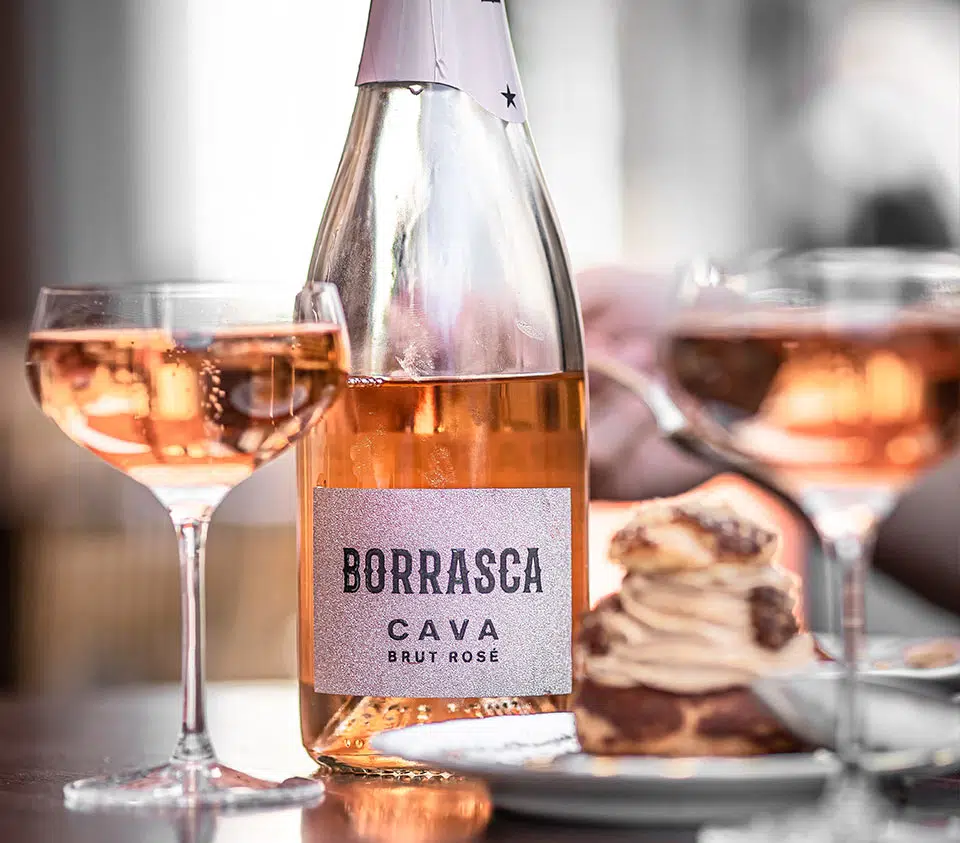 Pairings
Cocktails :
French 75 – 1tbsp lemon juice, 1tsp sugar syrup, 60ml Gin, Cava Reserva + ice/ lemon zest
Created in 1920s, names after the kick it gave drinkers compared to the French canon 75mm used for ceremonies. Appears in a lot of movies such as "Casablanca".
Agua de Valencia– 5pts Orange juice, 3pts Cava, 1pt Gin, 1pt Vodka
Basque visitors wanted something different from their regular "Agua de Bilbao" so Café de Madrid owner Constante Gil in 1959 created the cocktail for them
Sangria – 4 cups of fresh fruits (peach, berries, grapes), 2 small oranges, ½ cup of Brandy, ½ cup of peach liqueur, ½ cup white grape juice, 2 (750ml) bottles of Cava + fresh Mint sprigs
Mysterious origins from Spain but before that could be The America, also similar to English punch which came from India (punch meaning 5 in Hindi and referring to the number of ingredients).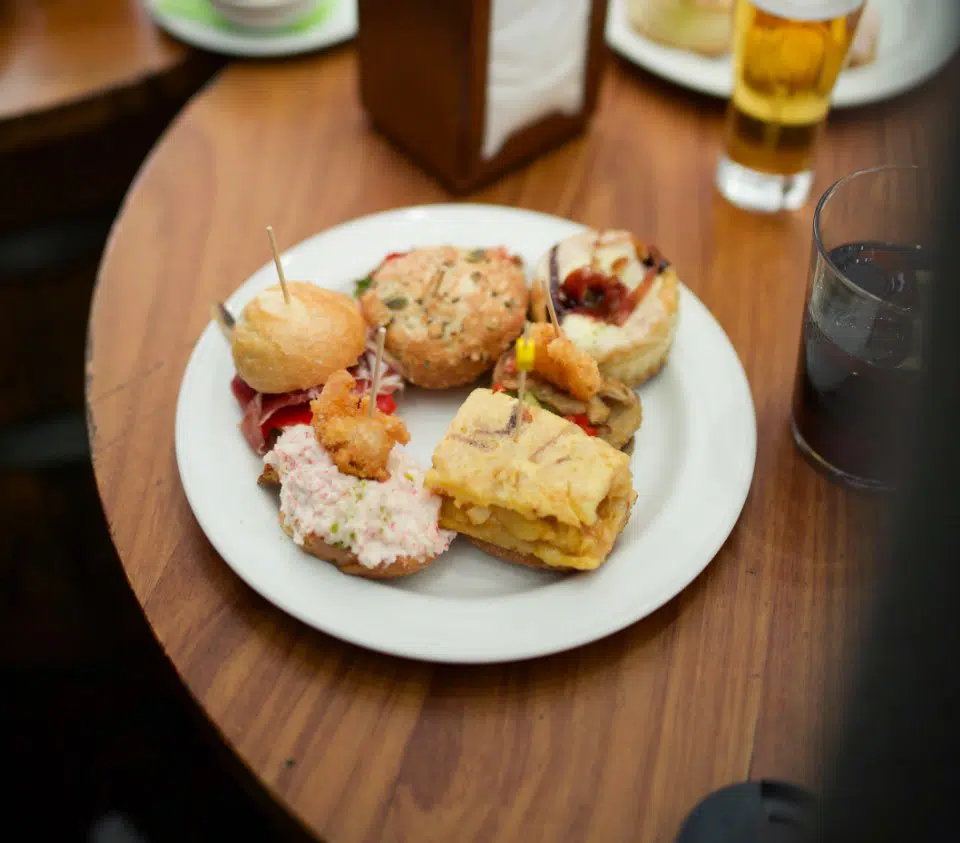 Food Pairing Ideas
Appetizers
Tapas:
Patatas bravas
Pimientos de Padron
French goats' cheese
Main course
Green veggies salad (Artichoke and Asperges)
Braised Salmon cooked in white wine
Calamari cooked in ink
Dessert
Fruit Pie
Bizcocho de Manzana (Apple cake)